Keep Your Office Comfortable With The Quilo 3in1 Fan With Evaporative Air Cooler And Humidifier
[ad_1]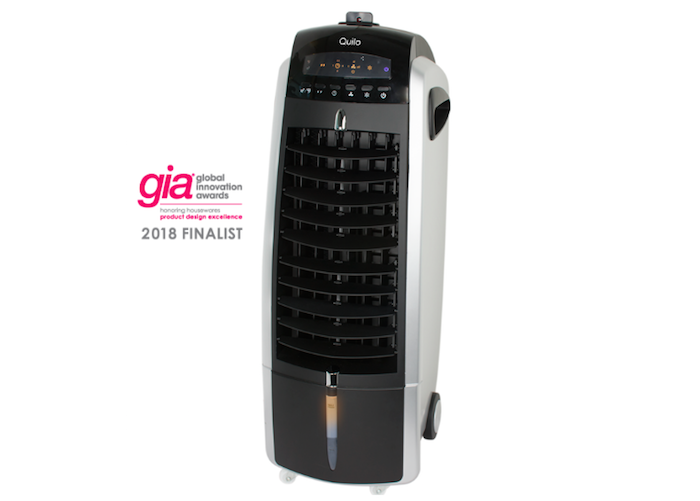 To maximize productivity, it is essential to always keep your office at a comfortable temperature. In the winter, many entrepreneurs had to use heaters and humidifiers to combat cold weather and dryness. Now, with spring here and summer around the bend, it will be pertinent to take extra steps to ensure your office doesn't get too hot. Luckily, there is a solution for all seasons: the Quilo 3in1 Fan with Evaporative Air Cooler and Humidifier.
The Quilo 3in1 Fan will help maintain a comfortable office environment so you can work to the best of your ability each day. This quiet and energy-saving year-round office essential cools rooms of up to 160 sq. feet and humidifies dryness during the winter. Earth-conscious, aesthetically pleasing, and budget-friendly at just $159.00, the Quilo 3in1 Fan was a Kickstarter success story that raised over 80K from 649 backers!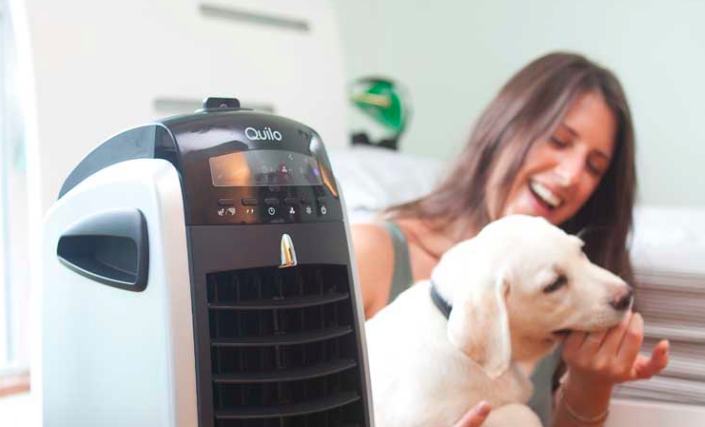 Quilo is a wet air cooler, where in contrast to air conditioners that use refrigerant gases for their cooling power, the Quilo passes air through a moist honeycomb cooling pad. You simply fill up the water tray so that the warm air entering the Quilo cools down with a hint of moistness, fanning an invigorating breeze into your office. For a brisker coolness, you can also fill the ice tray with ice so the water flowing through will be extra frigid.

In Evaporative Cooling mode, the Quilo rapidly cools incoming warm, dry air through the process of evaporation, creating natural cool air output. This produces a wonderful breeze reminiscent of standing next to a lake or sea. The Quilo's Turbo mode maximizes fanning power. In Sleep mode, it gently breezes or humidifies with indiscernible noise intrusion. It also features optional oscillation and a programmable timer that switches the unit off in increments of 30 minutes for up to 7.5 hours.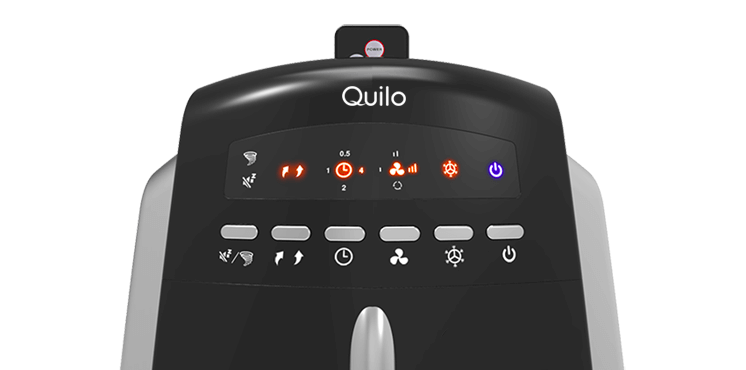 In Quiet mode, Quilo can operate at the sound level of a whisper while cooling the local room area temperature by up to 10-15 degrees Fahrenheit. Highly energy-efficient, it is powered by a revolutionary, patent-pending, brushless DC motor technology that minimizes energy consumption while maximizing airflow. When compared to air conditioning units, the Quilo 3in1 appliance will treat you to 90% Cost Savings.

Nishant Kapoor, Business Director of Quilo, gave Home Business Magazine the inside scoop on the background of the Quilo 3in1 Fan with Evaporative Air Cooler and Humidifier. He was happy to share what inspired his team to create it:
"Our team of product designers and engineers has been working behind the scenes building air comfort products for other global consumer brands," he says. "Through experience creating these products and studying consumer feedback, we realized there was room for us to create our own technology that solves some of the challenges other products have yet to address, such as airflow, and stylistic needs. The Quilo fan was our opportunity to go solo for the first time and create our own product from the ground up without the challenges of bureaucratic rules and brand guidelines."
And why does he think the Quilo 3in1 fan is great for creating a comfortable and productive workspace?
"The Quilo fan's versatility makes it a great asset for home offices," Nishant says. "It's quiet, energy-efficient, and has the functional and attractive design that allows it to fit right into your office decor without taking too much space. The ability to transform into an evaporative cooler in summer and a humidifier for winter makes it useful all year round, so you won't need 3-4 devices to manage air-flow and climate control."

For more information about this innovation, visit QuiloHome.com. You can also follow them on Facebook, Twitter, Instagram, and YouTube
The post Keep Your Office Comfortable With The Quilo 3in1 Fan With Evaporative Air Cooler And Humidifier appeared first on Home Business Magazine.
[ad_2]

Source link